GMV Soluciones Globales Internet, S.A.U.
GMV Soluciones Globales Internet, S.A.U.
C/ Isaac Newton, 11 –PTM-
28760 Tres Cantos (Madrid)


Tel.: 0034918072100

Kontaktperson
Ulrich Brohl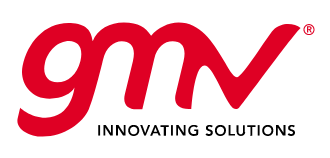 Kategorie
IT-Beratung und IT-Schulungen
Keywords
Keine Keywords vorhanden
Beschreibung des Unternehmens
GMV is a privately owned technological business group with an international presence. Founded in 1984, GMV offers its solutions, services and products in very diverse sectors: Aeronautics, Banking and Finances, Space, Defense, Health, Security, Transportation, Telecommunications, and Information Technology for Public Administration and large corporations.
From the word go GMV centered on the space and defense sector, taking its first steps in fields like mission analysis, flight dynamics, control centers, satellite navigation or simulation, all areas in which GMV is nowadays a leading light internationally. It started out with a small group of engineers that won a contract for ESA's European Space Operations Centre (ESOC) in an open international tender. GMV then went from strength to strength, growing into a solid firm boasting a 100-strong staff by the late eighties.
In nearly 30 years GMV has evolved from a tiny three-person engineering firm working almost exclusively in the space sector into a 1000-strong business group established in Europe, the USA and Asia, trading in several hi-tech sectors with a swelling order book in all five continents. With this almost 30-year track record behind it GMV still looks to the future with undimmed zest and enthusiasm, maintaining its original aim of building up a strong knowledge-based company whose main asset is still the talent, imagination and effort of its personnel.
Our goal is to support our client's processes by dint of technologically advanced solutions, providing integrated systems, specialized products and services covering the whole life cycle. These range from consultancy and engineering services up to the development of software and hardware, the integration of turnkey systems and operational backup.